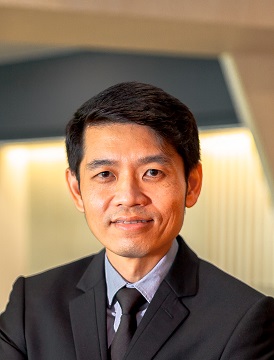 Assoc. Prof. Basil TungLiong Wong
Swinburne University of Technology, Malaysia
Dr. Basil T. Wong obtained his Bachelor of Science in Mechanical Engineering in 1999, Master of Science in Mechanical Engineering with research emphasis on radiation/light scattering in participating media in 2001, and Doctor of Philosophy in Mechanical Engineering in 2006 at the University of Kentucky, USA. His Ph.D. dissertation topic was on modeling thermal transport due to an impinging electron beam/field emission of electrons from a nanoprobe. Since graduation, he worked as a post-doctoral scholar under Professor M. Pınar Mengüç and focused on research area in the field of near-field radiation, light scattering, and most importantly nanoscale thermal conduction. He joined Swinburne University of Technology, Sarawak as a Senior Lecturer in the Faculty of Engineering, Computing, and Science in September 2010, and was subsequently promoted to Associate Professor in 2015.
His research interests include theoretical modeling of nanoscale heat transport, heat removal (cooling) at nanoscales, improving solar/thermal photovoltaic cell efficiency (near-field radiation coupled with nanoscale thermal transport), applications of electron-beam, and radiative heat transfer in participating media.